"Free Trees" for Langham Residents
 
The Colchester Woodland and Biodiversity Project
This is a unique opportunity for everyone to work together and develop a legacy of a greener Borough for future generations.
The project aims to bring about improvements in 3 areas, our Communities, our Wildlife & our Environment:
A key part of the delivery to Colchester communities is to enable residents to make a difference in their own gardens by planting native trees and shrubs which will benefit wildlife and the environment in general.  The plan is to get people involved in outdoor activities and encourage them to make memories and capture stories as they plant the trees and watch them grow through the stages of coming into leaf followed by flowers blooming to help the pollinators and eventually producing berries as food for birds.
The Parish CounciI would like to know if any resident of Langham would like to have some trees to plant in their garden in support of the Biodiversity Project being run by the Borough of Colchester. There is no cost involved just a desire to support this initiative.
All trees come as whips measuring 40-60cms in size apart from the holly trees.
Beech
Bird Cherry
Crab Apple
Field Maple
Hornbeam
Lime
Oak
Rowan
Silver Birch
Wild Cherry
Hawthorn
Hazel
Holly
Spindle
Blackthorn
Dog Rose
If you are interested in obtaining "free trees"  would you provide the following details please
Your Name
How Many trees you want
Which trees would you like
Your telephone Number
Your Email address.
Please provide a first and second choice in case you cannot get your first choice.
Please respond no later than 16th September 2021, to:
s.brockman@langhamparishcouncil.co.uk
or telephone 07538 820904
Trees should be available for collection in November
Free School Lessons for Children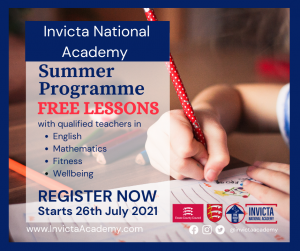 Invicta National Academy's popular Summer Academy makes a return on Monday 26 July for 5 weeks to provide opportunities for school children to get ahead, particularly in their core subjects, and start the new school year in September with confidence.
The Summer Academy which is open to all school students, aged 6 years to 16 years, offers FREE, daily, live, interactive, online teaching, delivered by fully qualified teachers.  Students don't have to sign up to all the lessons – they have the flexibility to choose which areas of maths and English they want to practice and which lessons to attend.
During the live lessons, students have the chance to ask questions anonymously and have them answered by qualified teaching staff to help your children catch-up.
The FREE lessons last 45 minutes and will take place daily on ZOOM at 10 am for maths and at 11 am for English.  There is no limit to how many of your children can participate as the lessons can be accessed using any device.
To complement the academic lessons, Invicta is also providing free daily fitness sessions alongside a weekly "Wellbeing Wednesday" programme of health and happiness lessons to boost student wellbeing.
The Invicta Summer Academy programme has been designed in line with National Curriculum guidelines in English and mathematics to enable students to focus on core subjects and return to school in September with confidence.  It is also open to anyone studying KS4/GCSE level outside school or in a college of Further Education.
To register for the FREE lessons or view the full curriculum of lessons visit the Invicta National Academy website.
Invicta National Academy are also running a summer competition, 'Inspire us to be good to the  environment'.   Children are encouraged to submit a short film between 20 – 60 seconds in length by the end of August.  First prize £250, second prize of £150, third prize of £100 and 10 runner up  prizes of £25 each, including a special prize for funniest film.
If you have any other children in your area who may benefit from free catch-up lessons this summer holidays, please sign post schools, families, community groups & parish councils to www.invictaacademy.com
This is an excellent and much needed community initiative, so please spread the word!
Crime Statistics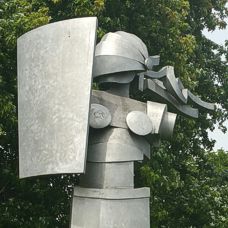 Colchester Rural North
Dedham & Langham Crime Statistics
May 2021 – Later information is awaited from the MoJ.
There were 18 Crimes reported in May 2021.
14 of these were in Langham:
6 Violence & Sexual Offences
3 Vehicle Crime
4 Anti-Social Behavior
1 Public Order Offence
Dedham & Langham Crime Map
Williamson Developments' site plan for 30 new homes on the south side of School Road east of the Community Centre

PC Questionnaire on Williamson Developments Site Plan
Evaluation of responses to PC questionnaire