PC Meeting with Anglian Water & Sir Bernard Jenkin
The meeting is now scheduled to take place on 28th January 2022 at the Langham Community Centre starting at 12.30pm.
Please come along if you have any concerns about capacity issues at the Langham WRC and the local sewerage network.
The following document are available via the links below.
Langham Water Recycling Centre
Updated information on the clearance of planning condition 21 relating to Vistry Homes planning applications 191830 and 210048.
Colchester Borough Council Planning department are minded to part clear condition 21 based on the following information exchange between Anglian Water and the Environment Agency. The Parish Council will take up the offer from CBC of a Video call to discuss the contents of the  documents received that you can access from the links below.
EA response to application 210048
MEETING WITH ANGLIAN WATER & SIR BERNARD JENKIN

17th December – starting at 9:30am – Main Hall, Langham Community Centre
If you are concerned about adequate sewage facilities in our village, please do attend!
Background:
As many Langham residents will be aware, our local sewage network and water treatment works has been operating at or above capacity for a number of years now.
New housing growth (in particular the planned Linden/Vistry Homes development of 46 new homes on School Road) will further stress the existing sewage network.
Progression of the Vistry Homes development is dependent on planning condition 21, which requires prior improvements to be made to the existing sewage treatment capacity.
Discharge of planning condition 21 has proven problematic. Colchester Borough Council have deferred their planning decision date on this matter five times now, whilst awaiting new proposals from Anglian Water to address the requirements of the Environment Agency.
The Meeting:
Sir Bernard Jenkin has been lobbied by Langham Parish Council and others about this long-standing sewage capacity issue. He has kindly engaged with Anglian Water on our behalf and secured this public meeting for us.
Anglian Water will present information about their plans for improvements to Langham's sewage network and water treatment works.
There will be an open Questions & Answers session for residents to put their questions to Anglian Water's representatives.
A good turnout is essential to demonstrate how seriously the residents of Langham take the issue of sewage capacity within the village.
We hope to see as many of you as possible on the day. This meeting will be held in the main hall with excellent ventilation, to minimise the risks of spreading any respiratory diseases on the day.
There was a great turnout for the Langham Carol service held outside the Shepherd & Dog Pub this evening. Thanks to Denise Hobday and Dominic Shiel for leading the singing; and thanks to the pub for providing warming mulled wine and mince pies to help keep everyone in good voice. Happy Christmas everyone!
23/12/21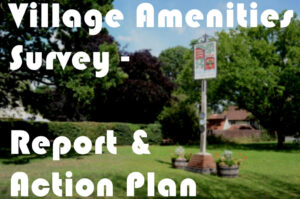 Thank you to everyone who took the time to fill in our Village Amenities Survey back in the summer. We have now compiled a detailed report of the survey findings, which will inform our efforts to support and improve our village over the coming year and beyond. Please do have a read through the full document, which we have loaded under the Village Amenities section of the website.
23/12/21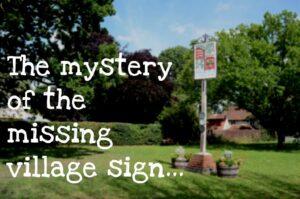 The mystery of the missing village sign…need not be a mystery at all! The sign at pond corner is getting a bit tired and faded, so it is being sent away for restoration and repairs. It will therefore disappear later this week and may not return for a few weeks. It will hopefully then return in 'as new' condition with a bright new lick of paint applied. Hopefully this post will prevent a spate of reports that our village sign has just been stolen.
14/10/21
Crime Statistics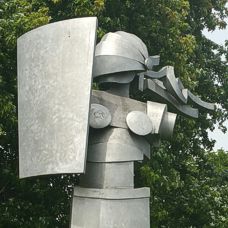 Colchester Rural North
Dedham & Langham Crime Statistics
October 2021 – Later information is awaited from the MoJ.
There were 14 Crimes reported in October 2021.
9 of these were in Langham:
2 Vehicle Crime
2 Criminal Damage/Arson
1 Public Order
2 Violence & Sexual Offences
1 other Crime
1 other Theft
Dedham & Langham Crime Map
Williamson Developments' site plan for 30 new homes on the south side of School Road east of the Community Centre

PC Questionnaire on Williamson Developments Site Plan
Evaluation of responses to PC questionnaire