Annual Parish Meeting (Annual Assembly)

The Annual Parish Meeting will be held on 18th May 2022 at the Langham Community Centre commencing at 7.30pm. This meeting is an assembly of the village electorate and it is an opportunity for the residents to discuss and debate issues in an open forum. The Parish Council will facilitate the meeting but it is not a Parish Council meeting and the content should be determined by Langham residents.
If you have any appropriate issues that are important to you and you would like discussed at the meeting in an open forum, please would you notify the Parish Clerk so that they can be included in the agenda that the Parish Council will publish. We encourage all residents to attend this meeting and contribute to its content.
Annual Parish Council Meeting
The date for the Annual Parish Council Meeting has been changed from the 4th May to the 18th May and will take place immediately before the Annual Assembly commencing at 6.00pm. At this meeting, the Parish Council will elect a Chairman, Deputy Chairman and will introduce new Councillors. Committee membership for the year ahead will also be agreed.
Contact the Parish Clerk:
clerk@langhamparishcouncil.co.uk
07837714615
Langham Parish Council April 2022
Williamson Developments' site plan for 30 new homes on the south side of School Road east of the Community Centre

PC Questionnaire on Williamson Developments Site Plan
Evaluation of responses to PC questionnaire
"All Stars" Cricket is coming to Langham Recreation Ground
Friday evenings for one hour from 10th June to 29th July2022
All Stars Cricket provides a fantastic first experience for all children aged 5-8 years old where they're guaranteed 8 weeks of jam-packed fun, activity and skills development. The programme is designed to introduce children to the sport, teaching them new skills, helping them make new friends and have a great time doing so.
Every child that registers will receive a backpack full of goodies. Your child's pack will include:
Backpack
Cricket bat
Cricket ball
Personalised t-shirt with your child's name
All children returning to All Stars will receive a kit bag, a set of stumps, a new ball and a personalised t-shirt.
Crime Statistics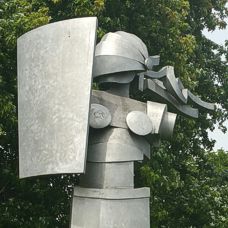 Colchester Rural North
Dedham & Langham Crime Statistics
February 2022 – Later information is awaited from the MoJ.
There were 16 Crimes reported in February 2022.
4 of these were in Langham:
2 Violence & Sexual Offences
1 Anti Social Behaviour
1 Other Crime
Dedham & Langham Crime Map