A fond farewell to David Winter 
1947-2021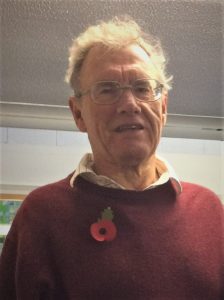 David sadly passed away on the 19th May 2021.
David was Clerk to Langham Parish Council for 10 years between 2004 and 2014.  During that time, he worked tirelessly to represent the views of local residents and would go out of his way to engage with people. Encouraging residents to join the local activities that were taking place, especially newcomers to the village. In so many ways, he became the face of Langham.
He was an active member of the Langham Bridge Club, which was something he enjoyed immensely and the Reading Club, both of which he gave a lot of his time to. He was also a member of the Langham Church Choir. He loved the ballet and opera and also appeared on the "Egg Heads" TV show in a team of local people, which indicates his wide range of knowledge.
David was a gentle man in every sense of the word, kind, wise and blessed with a lively personality.
Our thoughts are with his wife Liz and all the other members of David's family at this sad time.
Williamson Developments' site plan for 30 new homes on the south side of School Road east of the Community Centre

PC Questionnaire on Williamson Developments Site Plan
Evaluation of responses to PC questionnaire
Crime Statistics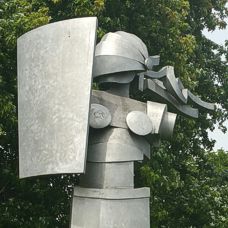 Colchester Rural North
Dedham & Langham Crime Statistics
March 2021 – Later information is awaited from the MoJ.
There were 17 Crimes reported in March 2021.
5 of these were in Langham:
1 Violence & Sexual Offences
2 Burglary (A12)
2 Anti-Social Behavior
Dedham & Langham Crime Map
Fly Tipping at Greyhound Hill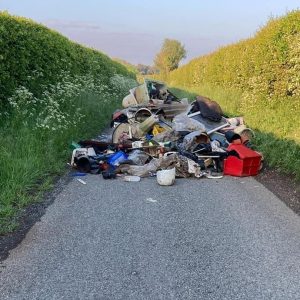 It s quite unbelievable that Fly Tipping at Greyhound Hill has taken place on the scale shown in the above picture. We have heard from the Colchester Zone Warden that there was around two tons of rubbish including 10 baths and asbestos. So far the clean up has involved two vehicle loads of debris and the asbestos has been bagged separately for removal. The tipping happened on 27th May. It is hoped that the final stage of the removal and clean up will happen today which will be the sweeping of the road.
It is worth mentioning that investigation of the rubbish has taken place to try and identify the culprits and it looks like it is part of a major renovation or demolition project.